Home Insurance Claim Adjuster Secret Tactics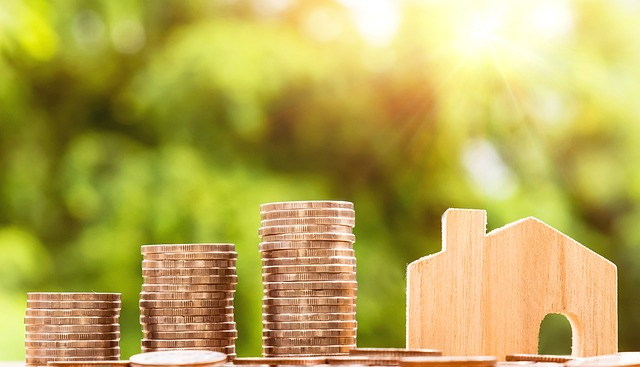 Home insurance is a property insurance covering the losses and damages to your property, including furnishings and other assets. Homeowner insurance provides liability coverage against accidents in the house or property.
However, a home insurance policyholder relies on claim adjusters during compensation as they determine the amount of payment that they will have to receive. Having mentioned this, some claim adjusters may apply methods that do not suit the interests of their policyholders.
Read the article to learn more about home insurance claim adjusters and the tactics employed by claim adjusters to policyholders.
What is Home Insurance Policy?
A homeowner insurance coverage usually covers four kinds of circumstances on the insured property; interior damage, personal belongings, and the injury that occurs while on the property.
Every homeowner's insurance policy has a liability limit, determining the amount of coverage the insured has should an incident occur. However, acts of war or acts of God regarding earthquakes are typically excluded from standard home insurance policies. Most basic home insurance policies cover events such as hurricanes and tornadoes.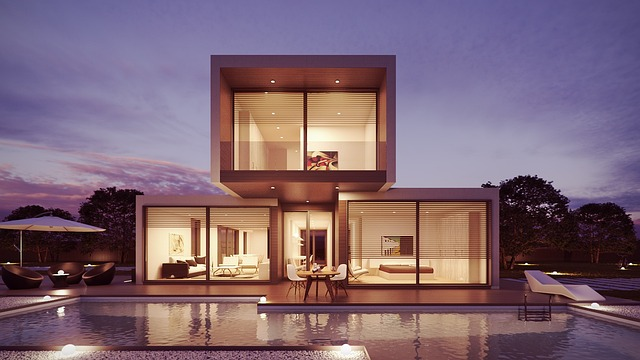 Tactics Applied by Home Insurance Claim Adjusters
Being a homeowner, you expect the insurance coverage to protect you property from unforeseen damages like vandalism, fire, water, or storm. Upon filing claims for the damages mentioned, you expect your insurance company to act in good faith and pay you a fair settlement. However, the reality is often different, and you have to follow the right claims process.
One thing to know is that insurance companies are for-profit businesses to maximize the losses while maximizing the profits. Various tactics are used to reduce or deny property insurance claim or delay the process, hoping that, as a policyholder, you will give up or settle for less. Although the mentioned tactics are considered unethical, some of them are legal.
Therefore, before applying for a home insurance policy, it is good to familiarize yourself with these tactics to protect your rights and interests. Here are some of the tactics used by home insurance claim adjusters.
Lowballing is one of the most common tactics claim adjusters use to undervalue your claim. Claim adjusters apply to lowball by offering quick settlements much lower than the actual cost of repairs or replacement, hoping you will accept it out of desperation or ignorance.
The claim adjusters try to convince the policyholder that the damage is mild as it is, so they end up paying them less than they are supposed to pay. Claim adjusters may also use misleading language to confuse you so that you can misrepresent the policy terms.
To reduce the amount you receive from your claim, claim adjusters may argue that your property is not worth its original value but only a depreciated value based on age, wear, and tear. The claim adjusters may also apply a depreciation formula not aligned with the industry standards or your policy terms.
Claim adjusters may apply exclusions to deny your claim altogether. Claim adjusters may argue that your policy may not cover your damages because of an exclusion or technicality. Furthermore, they may also interpret the policy language in their favor regardless of whether it contradicts the intent of the policy.
Delaying is a tactic applied by insurance adjusters for as long as possible. Claim adjusters may request more documentation, inspections, estimates, or reviews, hoping you will give up in the process. Your lack of knowledge and resources is to the claim adjusters' advantage as they may apply it against you knowing that you can not wait longer or afford to sue them.
Intimidation is a tactic applied by the claim adjusters to bully or scare you into accepting their offer or withdrawing your claim. Claim adjusters may use threatening language, authority, or their knowledge of the law to make you feel powerless or helpless.
Claim adjusters rush into forcing the poly holders into accepting their settlement offer without having time to make informed decisions. Claim adjusters are well informed about the experiences of a policyholder during the occasion of damage. They are already aware that the policyholders are eager to return to normality, and they may only accept an offer with a complete understanding of their rights or the extent of the damages. Consequently, they will rush the policyholder into buying without even considering it.
Disputing the Cause of Damage
Claim adjusters may dispute the cause of the damage so that they do not end up paying for damages. If a plumbing leak damages a policyholder's home, the claim adjusters may claim that the cause of the damage was due to the homeowner's negligence or improper maintenance.
The insurance company will therefore end up paying a lower settlement amount. Another tactic that adjusters may use is to dispute the cause of the damage. For example, if a policyholder's home is damaged due to a plumbing leak, the adjuster may claim that the damage was caused by the homeowner's neglect or improper maintenance. This allows the insurance company to deny the claim or offer a lower settlement amount.
Claim Adjusters may ask for Recorded Statement.
Claim adjusters may also ask policyholders to provide a recorded statement about the incident that led to the claim. If the policyholder provides the recorded information, it can be used against the policyholder if there are any inconsistencies or contradictions in their story.
Using the "Knock for Knock" Rule
The "knock for knock" rule is expected in the insurance industry, where each party agrees to cover their damages regardless of who is at fault. Claim adjusters may use the administration of ''knock for knock'' to avoid paying for damages caused by the policyholder or to limit the amount of compensation they have to pay.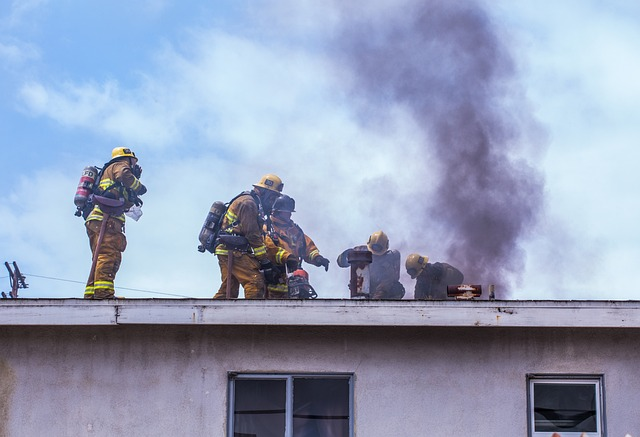 Protecting Yourself as a Homeowner from Insurance Claim Adjusters
As a homeowner, you have some contractual responsibilities in the occurrence of a natural disaster and damages to the insured properties. The first thing you must prove to the insurance company is your efforts to prevent any possible injury and protect the property from further damage.
Lack of steps to mitigate additional damage by the homeowner to the best of the policyholder could lead to a decrease in settlement from their claim. Insurance companies request the policyholders complete what is practical and reasonable in securing and protecting the damaged property. It is, therefore, essential to document all the measures that you undertake for the satisfaction of the requirements. Here is a list of what you should do as a policyholder if a disaster strikes.
Notify your insurer of the event and damage
Control access to the premises.
If practical, mitigate the effects of any water damage
You can also demolish risky areas of the property to avoid further damage and possible injuries.
Try to relocate the property to a temporary place to prevent exposure to damage or theft.
Make efforts to save and secure the irreplaceable properties such as books and manuscripts.
Pay special attention to computers and electronics.
How To Deal with Insurance Claim Adjusters
Upon filing a claim, the next step is to work with an insurance adjuster from your homeowner's insurance company to evaluate your property, collect evidence on the extent of the damage and rules on your claim. It is essential to be aware that as a policyholder, most claim adjusters will not advocate for you; the adjuster is paid to calculate the lowest possible compensation on your insurer's behalf.
Here are some of the steps you need to take when you experience property damage from any peril covered by your home insurance.
Call your insurance provider.
The insurance provider will answer questions and may also ask you to gather information about your home before the adjuster arrives.
Depending on what happened to your home, you may require to file a report with your local fire department. The document you file completes the account of your loss. It also supports your insurance claim process. future medical bills
Meet the Insurance Adjuster
The professional may come to your property to collect information about the extent of your loss. Most insurance adjusters' findings determine the compensation that you will receive. Although it is not necessary for you as the policyholder to be there during the investigations, it could be a good idea to attend and ensure that the claim adjuster sees all damaged areas of your home.
What to do After a Claim Adjuster Visits your Property
When a claim adjuster visits your property, you must submit any information related to your insurance coverage claim within the time defined by your policy - including a personal injury claim. However, dealing with a claim adjuster can be easier if you have itemized the inventory, keep a log of your meetings and understand the policy limits. Furthermore, it would be best to remain honest about your claim to avoid suggesting that you are to blame. Here is a list of what you should do when a claim adjuster visits your property.
Keep an Itemized List of Your Lost or Damaged Property
If a claim adjuster asks you about your property damage, you should give them a hand with an itemized list of your personal property. Insurers are obligated to replace your items or provide a similar replacement. To increase the chances of getting full compensation for your loss, you should provide your claim adjuster with all information about your assets.
Keep a Log of Any Meetings with the Adjuster
The insurance company will assign you a claim adjuster; you should subsequently document your interactions in a journal or a spreadsheet. Indeed, you should log the date and the time of your conversations, along with a brief explanation of what was said. Keeping a log of any meeting with the claim adjuster will help you stay organized throughout your case.
Be Honest About Your Loss to the Insurance Company and the Claim Adjuster
Whether you must provide an account to your insurance adjuster during or after their visit, you should ensure that you are always honest. If you are to sign statements, it is essential to review them so that you can verify that they are true. Note that making false statements to your adjuster may negatively affect your claim. Your policy prevents you from getting compensation if you mislead the claim adjuster. Consequently, you might face a lawsuit since you will commit insurance fraud.
Understand your Policy's Exclusions
As mentioned earlier in this article, claim adjusters are not on your side. They are there to ensure that the policyholder receives the lowest compensation possible for the damage suffered.
Therefore, to avoid denying your claim, you should be sure what your policy covers, especially when discussing your property damage with the adjuster. For instance, homeowners' policy does not protect against water damage that a flood causes. Therefore, telling the claim adjuster that your home was flooded from the storm could invalidate your coverage.
Avoid Suggesting You Are to Blame
Although you should be honest with your claim adjuster, avoid statements that suggest that you are the blame for the property damage. Your policy does not compensate you for property losses caused by your negligence. Therefore, your claim adjuster will listen attentively to claims that suggest you caused the damage.
Furthermore, you should avoid giving a recorded statement to the adjuster because your policy might require you to submit an examination under oath. For this case, ensure that you do not contradict yourself or suggest you are to blame for the incident. Consider preparing for a statement in a public adjuster, an experienced professional to guide you through your claims.
If you are dissatisfied and feel that you need to dispute insurance claims, you still have recourse if you are unhappy with the outcome by doing the following:
Review the payout documents.
Only sign offers from the insurer once you become satisfied with your compensation.
If dissatisfied, call your insurance service representative and request an itemized list showing your estimate.
Moreover, you can ask the insurance claims adjuster to reexamine your property and the change caused by the damage.